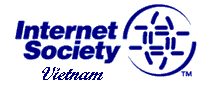 |
| Tiếng Việt | English
Vietnamese translations of W3C documents
This list of translations are both referring to the normative English version and the Vietnamese translations. There is also a link to the documents translationpage into other languages.
If you have any contributions, complains or questions about the Vietnamese translation please contact the translater of that specific document. You should not send any comments to the W3C because they only deal with the English original.
If you are interested in helping out with translation into Vietnamese please sign in at W3C translator page (http://www.w3.org/ )
Help to translate a specification
W3C invite you to volunteer to translate some W3C Recommendation alone or together with somebody else. Before you start a translation, please make sure you have read the information on translations in the Copyright FAQ and have done what it requires.
For notifying W3C about starting or completing a translation (required), to find other volunteers to help you translate large specifications, or to discuss questions you have when translating, they have created the w3c-translators@w3.org mailing list. To subscribe or to unsubscribe, please send mail to w3c-translators-request@w3.org, with subscribe or unsubscribe in the subject field of your mail. Please also browse through the archives of that list.
Related activities
Related to translations is the Internationalization Activity. Its task is to make the content of the W3C specifications useful not only for English-speaking or Latin-writing part of the world, but truly worldwide.

Mission
Architecture Domain
The Document Formats Domain / The Interaction Domain
Technology and Society Domain
Web Accessibility Initiative (WAI)
Introductions Getting Started
Quick Tips
Frequently Asked Questions (FAQ)
Guidelines
Checklists
Techniques
---
You can find information and other translations of W3C documents, help with translation and answer to some questions at the W3C translationpage (in English) : http://www.w3.org/Consortium/Translation/
---
Joakim Löfkvist, ISOC Vietnam (joakim@isoc-vn.org)
Last updated: 2004-03-20 18:50